For my first Look of the Week (daily is too much), I was inspired by this picture of violets in the snow. While I didn't go literal with dark purples, blues, and a hint of yellow, I did go with soft frosty purples and metallics.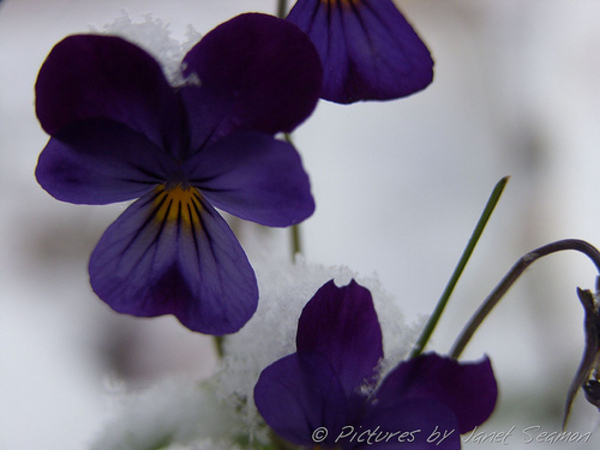 Here are the products I used:
Foundation: Mark. face expert in Nude
Concealer: Hard Candy Nobody's Perfect Concealer Palette in Fair 133 and NYX Concealer in a Jar in 02
Fair
Primer: UDPP
Shadows: Rimmel Glam Eyes in Glam Ice, Urban Decay Eyeshadow in Asphyxia, E.L.F Brightening Eyecolor
in Silver Linin, and NYX Single Eyeshadow in 25 Silver
Liner: Loreal HiP Color Chrome Eyeliner in 915 Silver Lightning, Urban Decay 24/7 in Lust, and Wet n Wild
Mega Eyes Creme Liner in 887 Eggplant
Macara: Eyeko BIG Eyes Mascara in Black
And the look......